The fifth edition of the marathon with the start and finish line in Umag and Novigrad will offer an even richer program this year. With an expected 800 racers from 10 countries - supported by 300 staff, it's going to be epic.
You've got three options. 141 km race, 95km or a family event.
The fifth annual event is being touted by organisers as the richest program ever. The primary race - the Istria Granfondo Classic, starts and ends in Umag, as does the smaller Istria Granfondo Small. Both races start at the Stella Maris Resort. These races are for the ultimate racers and those who are strong and determined.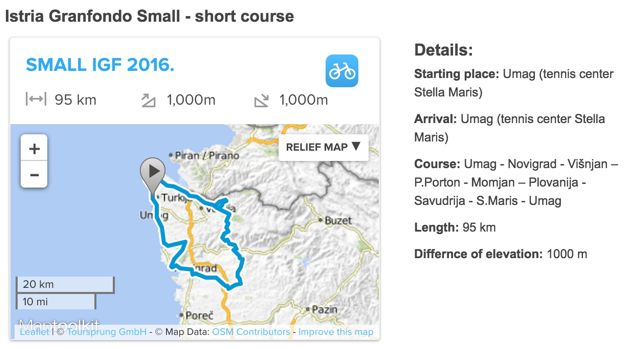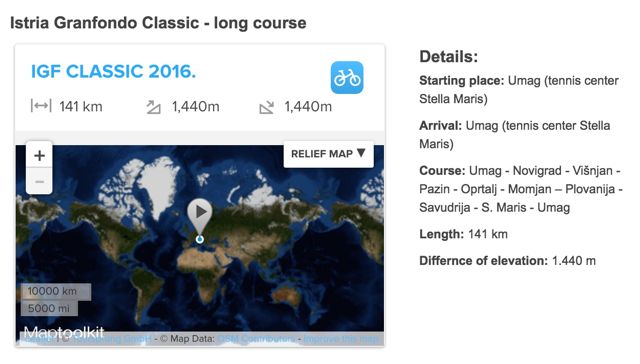 The Granfondo Classic passes through the central part of the Istrian peninsula, through Oprtalj, Motovun and Pazin before returns to Northwest Istria. There are several refreshment stops and sights to behold along the way.
On Sunday, the Istria Granfondo Family & Gourmet Tour will riders along a 25 km recreational ride starting and ending in Novigrad. Bikers will pass along the shore, through olive groves and vineyards - and along with the spectacular views there will be servings of Istrian dishes at each stop.
The event organisers are offering 120 plus prizes along with a varied children's program including kids Zumba and a balance bike competition.
We hope you enjoy Umag and Novigrad.