Located in the most northeastern part of Croatia, Virovitica-Podravina County is somewhat of a cycling tourism superstar. A number of years ago it recognised the potential of cycle tourism in the region and invested in developing its bike trails - making it one of the best places to ride in Croatia.
This picturesque region shares a border with Hungary and many of the cycle trails pass along the Drava River Valley. They form part of a joint project between Croatia and Hungary named the Drava 4 Enjoy.
Experience and enjoy the Drava Valley by bicycle across 535 km of marked bike trails which were established with 13 themed routes, crossing the entire county. Two of the routes are extensions of the International Danube Bicycle route and the EuroVelo 13 - Iron Curtain route.
When cycling in this county, start in Virovitica on the on the Virovitički way route. Before jumping on the bike and cycling away, don't miss the town's highlights - Pejačević Castle, Palace of Count Pejačevića and the Church of St Roch. This route will pass through some of Viroviticas charming villages including Lukac, Bačevci, Gradina, Suhopolje, and Borovo taking in important historical sites of the region before finishing the ride at the Virovitica Ponds, the ideal place for a picnic.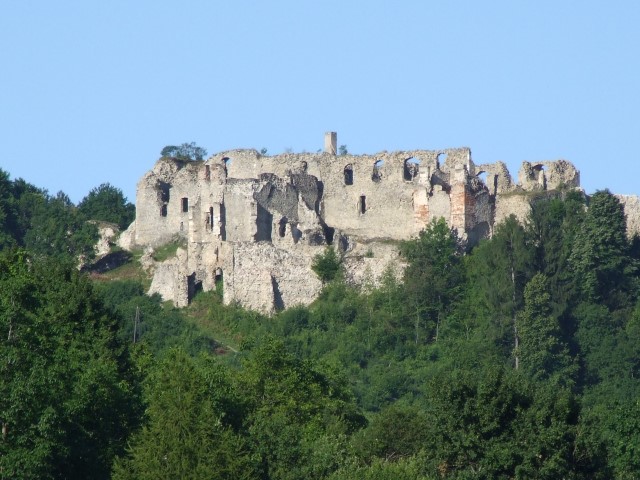 Be immersed in nature and enjoy the Drava along the Virovitica-Podravina Route. This course is split into two with a 66 km eastern and 43 km western route. Keen cyclists who have the legs for it can conquer both routes, if not, choose the 43km route which starts in the Drava lowlands, through old Slavonian forests, to the village of Križnica where a well-earned lunch break should be had. Here two-wheelers should try the region's most famous fish dish - fish paprikash.
From Križnica the route passes through small villages and crisscrosses the river several times until reaching the village of Kapela Dvor. It's here that the recently restored Janković Manor has been converted into a tourist educational centre. At the educational centre, join other cyclists and share tips on the regions routes, while enjoying refreshments.
Podravina also offers exceptional cycling which, is bound by the Drava River and the gentle Bilogora Hills. The countryside in Podravina is mostly cultivated with tobacco and various food crops, upon entering the Bilogora hills, that changes to vineyards and fragrant orchards. Organise a tasting or lunch at one of the many wineries just be sure to book in advance.