Lika-Senj County is a mix of luscious green trees and the blue Adriatic Sea. It's huge 5353 km size makes for loads of diverse cycling opportunities for both beginners and professionals.
There are numerous bike trails in the Lika region, with some trails crossing the Velebit Mountains to reach Podgorje and all the way to Novalja on Pag Island.
Kick starting the massive list of biking choices in the Lika-Senj County starts with cycling from Sveti Juraj 10 km south of Senj. Choose one of two options; the Velebitski Botanicni VRT route - it's one of the toughest climbs in Croatia - fourth toughest to be exact. Over 30 km, cyclists will reach a staggering 1595 metres high, making for a tough day of cycling. Less challenging is the Biljevine route which also starts at Sveti Juraj, this one is just over 8 km and is perfect for beginners.
From Senj, there are a half dozen mapped routes ranging from 7 to 44 km. The area has many historical sights which are easily accessible by bike, including the 16th-century Senj, Fortress and the 12-century Cathedral of the Assumption of the Virgin Mary.
Leaving behind the azure waters of the coast, a cyclist can get serious action at Croatia's most famous National Park, Plitvice Lakes. Here there are seven bike trails to explore the lakes. Cyclists can choose either an easy route to admire the lakes or take on the challenge of a tougher mountain bike ride.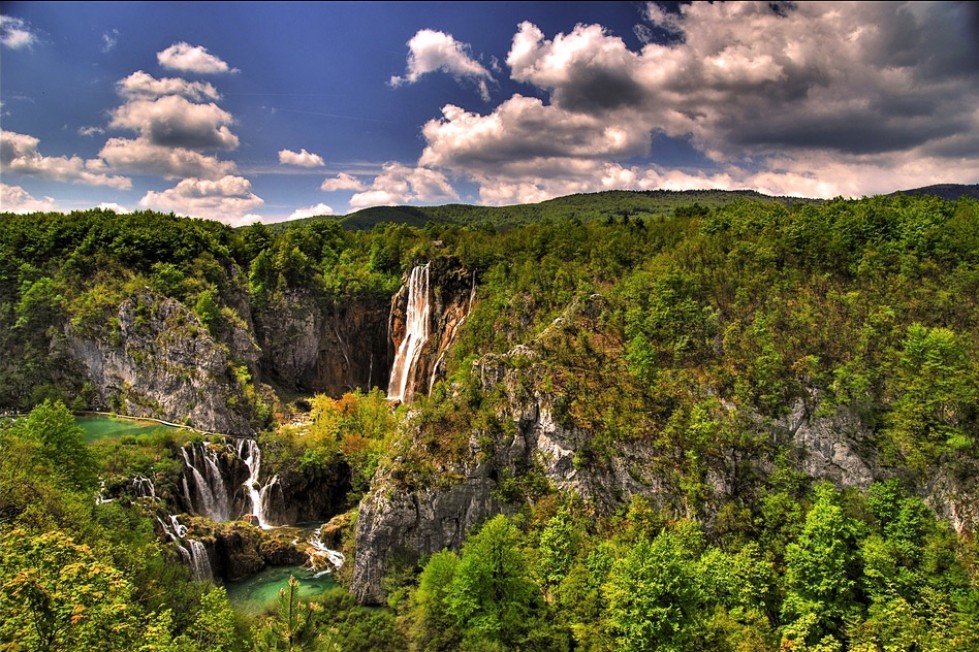 Keeping with the nature theme, cycle one of the six Otočac and Gacka River courses. Brave bikers should choose the Dabar Breviary Trail, which runs over 37 kilometres and climbs to almost 800 metres above sea level. For distance enthusiasts, the longest cycling trail is Hajdučke drage which is 52 km long. Starting in Otočac, this testing trail climbs to 871 m above sea level.
The Trails of the Velebit and Croatian Giants are eight routes totalling 397 km. One of them passes the birthplace of the world famous scientist, Nikola Tesla. For photographers, choose the routes that lead to the Lika River Canyon for breathtaking panoramic views. The most challenging track, called Štirovača Trail is 100 km long!
Pag Island with its almost moon-like surface is a treat for the eye. In the Novalja area, you can cycle to Lun with its 1000-year old olive trees or one of many beaches and be sure to stop by one the famous cheese producers. Families should look at trail #4; it's a slow 7 km ride.
The Lika-Senj area has a whole stack of races each year including the Adria-Bike Marathon in mid-July. As well as the Memorial Barkan Cycling Event in Otaca or the Velebit MTB marathon, inspired by the story of Winnetou.