Well, that is possible and fortunately, for us, cycling enthusiasts Katarina lines, one of Croatia premier small ship cruising companies, specialise in cycle and sail cruises up and down the Adriatic coast. This means you can explore Croatia's coast from the comfort of a small cruise ship and not have to worry about transport, hotels, meals and navigating your way around for the duration of the cruise. Katarina Line take care of all of that for you.
There are three cycle and sail routes available, Kvarner Bay, Northern Dalmatia and Southern Dalmatia where each day you'll take a swim stop in a pristine bay, and then head for land where you'll take a guided cycle tour of your destination. There is no better way to explore Croatia's islands, landscapes, towns, and villages than by bicycle. The tour guides have mapped routes which take you to all the best sites, many of which are only accessible by bike for you to have the best possible experience.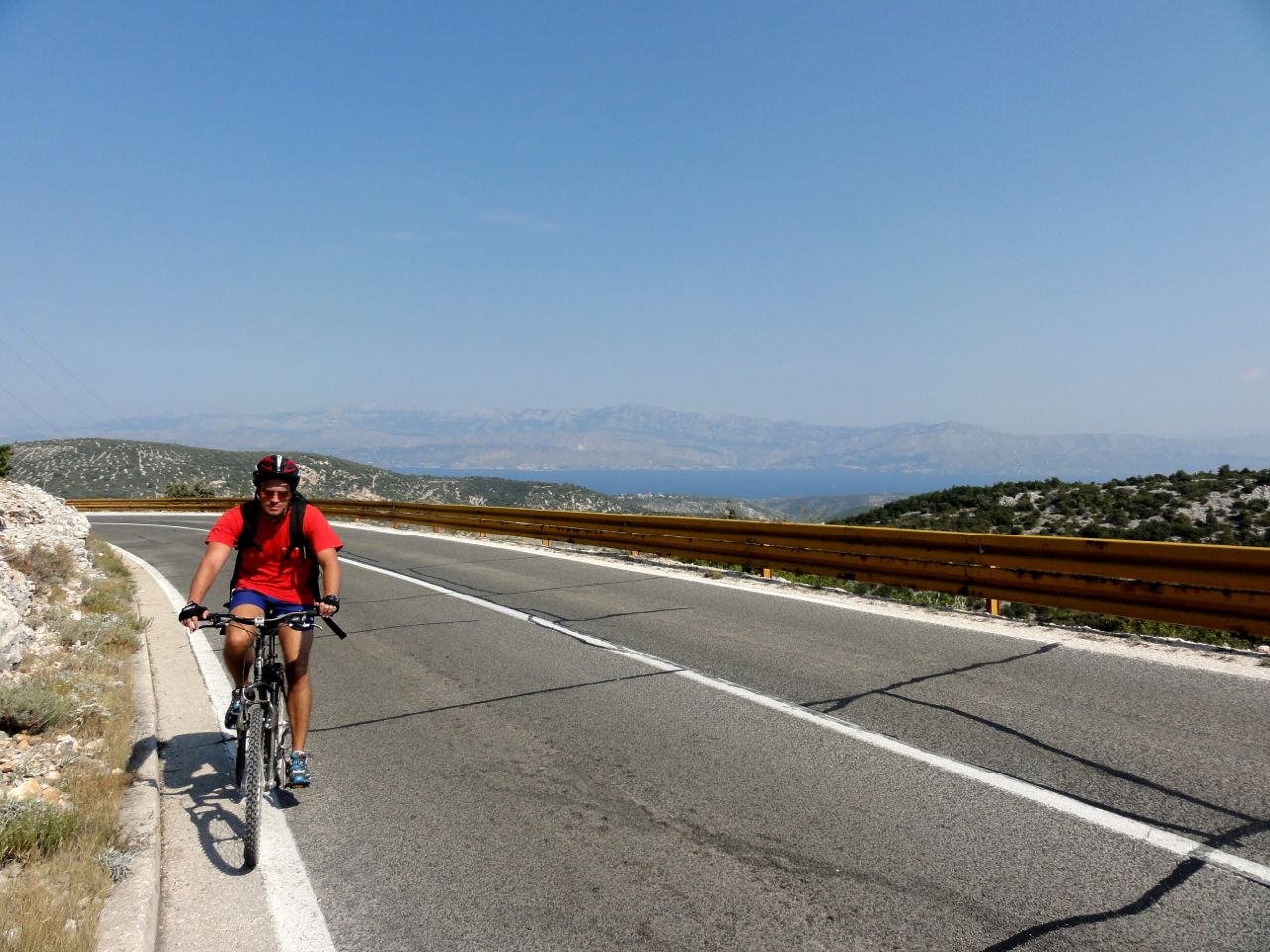 Kvarner Bay
This tour is a round trip from the opulent city of Opatija, which by the way you should make time to explore, and will take you to the golden island Krk, followed by Rab, Pag, Ilovik, Lošinj, and Cres. All of these islands are super cyclist friendly, and your guided tour will take you along some stunning coastlines, quaint villages, and picturesque bays.
Northern Dalmatia
This tour is a round trip from the city of Split where you'll find the UNESCO-listed historical complex of Split including Diocletian's Palace. You absolutely must spend some time in Split before or after your tour to explore this beautiful city. On this tour, you'll visit some of the best Northern Dalmatian seaside towns and islands including Rogoznica, Betina (Murter), Brbinj (Dugi Otok), Sali/Tribunj, Skradin, and Vodice/Primošten. While cycling expect to see vineyards, historical sites, spectacular beaches, and breathtaking panoramic hilltop views.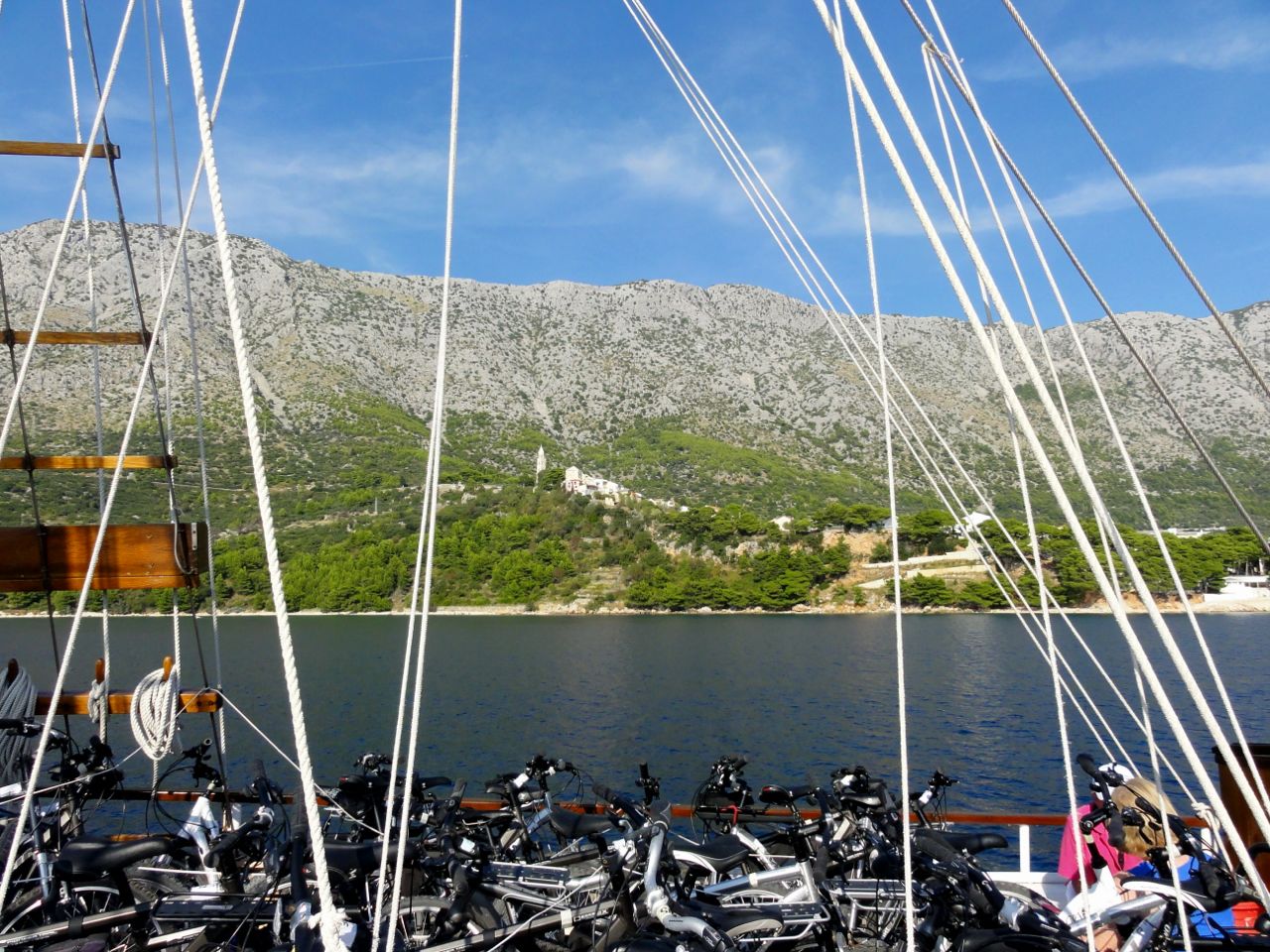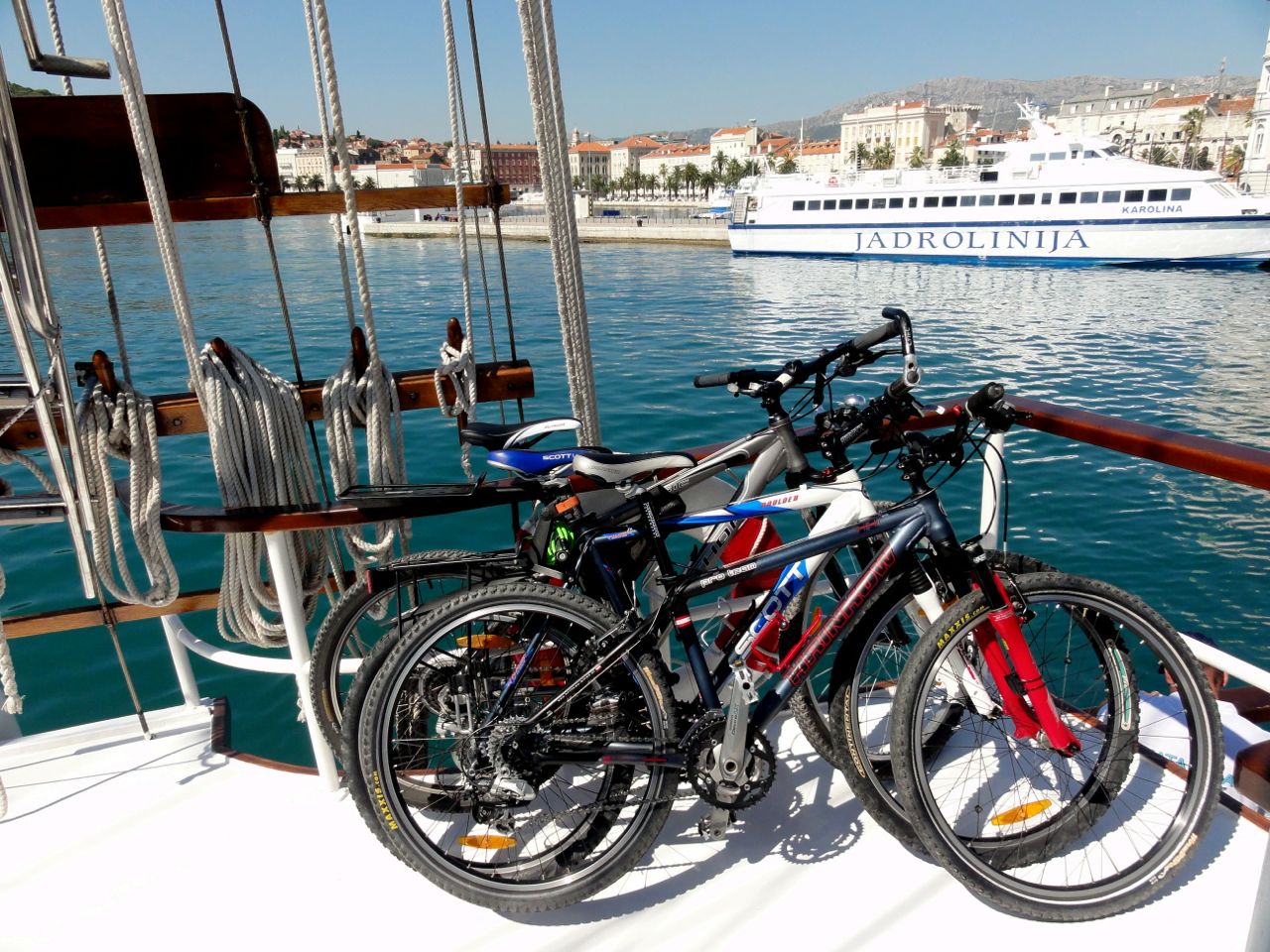 Southern Dalmatia
This tour also starts in the historic city of Split and takes in the best of Southern Dalmatia including; Brač, Hvar, Korčula, Mljet, Pelješac & Makarska, and Omiš. On this tour, you'll get to see Zlatni Rat beach in Bol, the Hvar lavender fields, and the glamorous Hvar Town, visit the national park of Mljet, the charming old town of Korčula and the pirate town of Omiš.
Further to the seven-day itineraries they offer various extensions where you can choose to spend some time in the capital Zagreb and Split and have guided tours of those cities as well as Plitvice Lakes National Park.
These cycle and sail tours offered by Katarina Lines are a great way to cycle and explore a number of destinations with the experience of local guides who will show all the amazing sites of Croatia. What are you waiting for, book your trip and come to Croatia?