We start our tour from Hvar town with a transfer to Stari Grad where we will begin cycling. Some 2400 years ago, the Ancient Greeks sailed into the harbour of modern-day Stari Grad from the island of Paros. We will easily ride through its long promenade outlining the deep protected bay, passing by the Residence of the Renaissance poet Petar Hektorovic which was built in the 16th century.
From Stari Grad we have many options of where to go, so your day can be anywhere from 10-50km. On your ride you will pass through the middle part of the island which is mild and not as steep as the hills around Hvar town. Depending on the route you take you will also pass through some of small and beautiful traditional villages in the interior of the island. Our guides will decide which route is best depending on the fitness level of the group.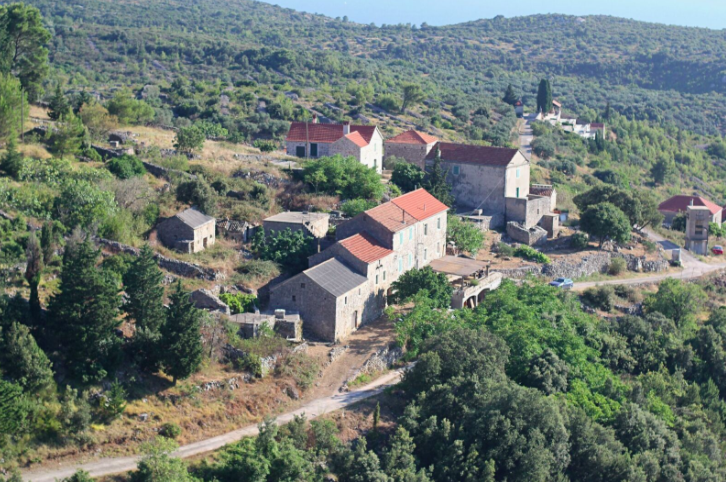 On our way back to Stari Grad, we will stop on a small local farm situated at the Stari Grad Plain, also known as Hora or Ager. This is such an impressively preserved testament to the Ancient Greek period that it was added to the list of UNESCO World Heritage Sites in 2008. After founding the oldest town in Croatia and naming it Faros, the Greeks turned their attention to a neighbouring fertile field of some 80 hectares, dividing it into equal plots of land measuring 1 x 5 stadiums, or 180m x 900m (approximately 16,000m2). The land was fertile and produced a lot of food for the settlers, who brought vines and olive trees with them from Paros. After the Greeks came the Romans, who built the impressive Villae Rusticae on the plain, and the farming practices continued.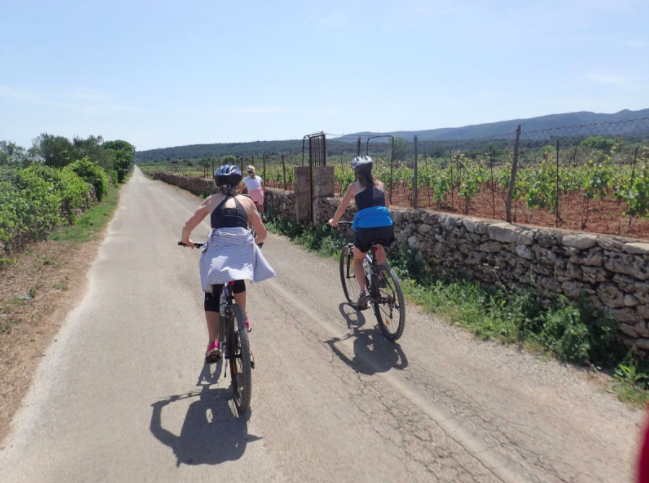 With a range of organic food and wines produced by the family, and catering for groups for the most traditional of Dalmatian meals, the farm is waiting for your visit to show you a different side of Hvar. As well as growing a range of organic produce, Zuvela's range of Hora wines is a byword for authenticity and quality. Croatia has more than 130 indigenous grape varieties, and some of these are indigenous to Hvar and only grown on the island.
The tour ends with a car transfer after lunch back to Hvar.
When: 8:00h, every day (we can be flexible so ask!)
Price:
Duration: 5/8h
Price includes: guide, transfers, lunch, wine tasting
Min: 2
Max:16
What to bring: Comfortable running shoes, comfortable biking clothing, bottle of water
What's extra: gratuities to guide
Tour tipe: : biking, youth and family, nature and wildlife, cultural
Terrain: 90% asphalt + 10% gravel
Activity level: Moderate
Disabilities friendly: No
Kid friendly: Yes, but please let us know in advance
For more information contact This email address is being protected from spambots. You need JavaScript enabled to view it.