This bike tour is ideal for less experienced cyclists with simple and easy steering even trough long hill distances. A unique gourmet and cycling experience on an extremely comfortable e-bike will stand out form the rest. On this trip you will visit local wineries and taverns with degustation of their authentic island specialities.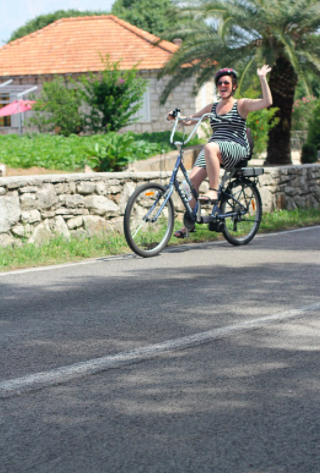 The tour starts with sail from Split to the Island of Šolta. Our first destination will be family farm Kaštelanac where you will taste some of the traditional dishes and desserts unique to this area. You will also get to know the customs of the rural life of this beautiful island and buy some charming souvenirs that will remind you of this pleasant visit! The visit includes a welcome drink (home made liquer), appetizer (homemade warm brad, extra virgin olive oil, anchovies and olive pate), marinated blue fish and octopus pasta, and Dalmatian rozata for desert. All meals are accompanied by the premium Dobričić wine.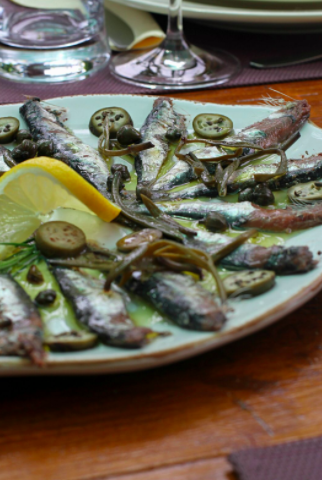 Another destination on the bike tour will be a visit to the Tvrdić family that has been making honey for three generations. We will attend a presentation on the life of bees and their products. After the presentation, the Tvrdić family will provide a tasting of products (honey, fresh pollen, propolis, royal jelly).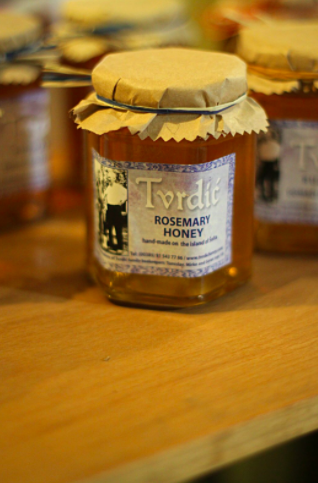 Price: Possible upgrade to private speed boat transfer instead of the ferry which would change the price depending of the type/size of the speedboat.
Min: 2 pax
Max: 15 pax
Departure: Meeting at 8.15am /9.15 AM from Ferry Port Split*(depends upon ferry schedule)
Return: 7:45 PM at Ferry Port Split*(depends upon ferry schedule)
What to bring: Sunscreen, hat, sunglasses, swimming gear, bottled water and towel.
What's included: E- bikes, helmets, guide/ technical support, light lunch, wine tasting, honey products tasting, ferry tickets
What's not included: Gratuities to the guide
Transportation: Ferry and e-bikes
Activity level: Medium physical exercise
Disabilities friendly: No.
Kid friendly: No. (16y min age)
Suggested itinerary
09:00* – Meeting with guide
09:30* – Ferry to Šolta
10:30 – 10:45 Arrival to Šolta, introduction and safety briefing
10:45 – 11:30 - Cycling to family farm Kaštelanac
11:30 – 13:00 – Traditional lunch, home made liquor, olive oil and wine tasting
13:00 - 14:00 – Cycling to family farm Tvrdić
14:00 – 14:30 – Honey tasting
14:30 – 16:00 – More cycling and time to relax
16:00* – Ferry to Split
17:30 - Arrival to Split / End of tour
Note: This is example of itinerary which depends of weather conditions, time of the season – duration of daylight, ferry time table*, size of the group and fitness level
For more information contact This email address is being protected from spambots. You need JavaScript enabled to view it.