Join us on bike tour of Split - an authentic experience of the real Split and the Mediterranean culture behind its touristic facades.
With a strong focus on traditional culture you will be going on a bike tour that includes an experience of the local life style, history and sport activities.
Your local guide will show you around their own city. Leaving the crowds of Split's touristic parts behind you will go on a search for the things that are not on the touristic agenda!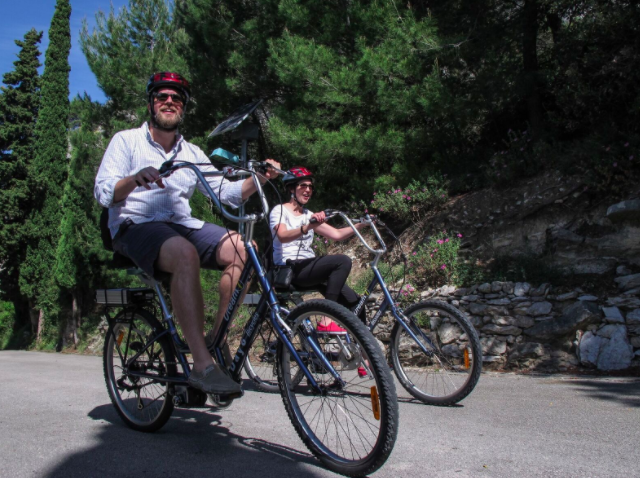 We will loop around Marjan hill where we will bike along the recreational venue for the citizens of Split while enjoying a great panoramic view of the town and surrounding islands. We will visit Sv. Jere church and ride down to the center of the town where our guides will show you the historic centre of Split in the most relaxed way. We will then bike along the waterfront promenade and explore the World heritage site of Diocletian's palace. The great thing about the palace is that locals have their real homes molded into the old walls and the old ladies string their washing where the affairs of the state of the entire Roman Empire were once discussed. Split is a living and breathing urban oasis with a myriad of sights, sounds and smells, all thriving inside the two millennia old walls!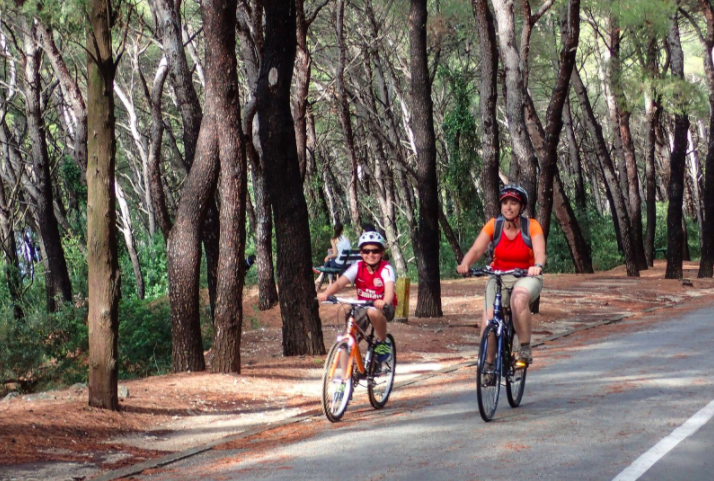 During the tour you will make several stops which your guide will use to tell you about the sights and landmarks you pass. In total you will cover some 15 km. This bike tour is an excellent way to get to know the history of Split in different and active way!
For self guided bike tours of Split you will have a choice of 15 to 20 km or a longer 45km ride!
Price:
For children: We can supply bikes for children
Min: 4 pax
Max: 15 pax
What to bring: Comfortable running shoes, comfortable biking clothing and bring a bottle of water.
What's included: English speaking guide/ technical support, bike rental (road, hybrid, tandem, mountain or children bike), helmets.
Duration: Approx 3 hours
Distance: 10 – 15 km,
What's not included: E –Bike Supplement (10 euro per person), Gratuities to the guide
Activity level: Easy/moderate
Disabilities friendly: No.
Kid friendly: No. (16y min age)
Suggested itinerary
09:00 – Meeting with guide
09:00 – 09:15 – Introduction and safety briefing
09:15 – 10:00 – Cycling in Split center
10:00 – 11:30 - Cycling to Marjan Hill
11:30/12:00 – Back to Split/End of tour
Note: This is example of itinerary which depends of weather conditions, time of the season – duration of daylight, size of the group and fitness level
For more information contact This email address is being protected from spambots. You need JavaScript enabled to view it.