Construction has begun on the cycling lanes at Vinkovačka and Ul. sv. L. B. Mandić in Osijek, reports HRTurizam on June 1, 2017.
Along Vinkovačka road from the central cemetery to Antunovac and Ul. sv. L.B. Mandić, and from Vrba Ul. to Trg center Avenue Mall (two stages), construction on bicycle paths has begun. Both locations were visited today by Osijek mayor Ivan Vrkić and his associates.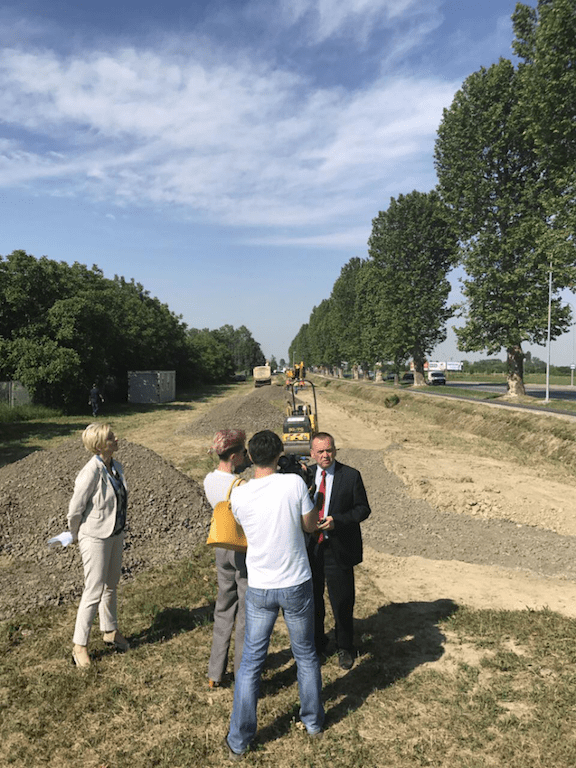 Grad Osijek
The cycling route project on Vinkovačka from the Central Cemetery to Antunovac was announced for the Public Invitation "Road Safety Project in the Republic of Croatia for 2017 - Better Road Infrastructure". With that said, the Ministry of the Interior will co-finance up to 70% for the rehabilitation of the dangerous sites in these parts. The rest will be paid for by the City of Osijek.
The value for the construction for a length of 1,500.00 m is 1,999,957.90 HRK (VAT included).
The construction should be completed in 90 days.